DBS fixed deposit & Citi miles rewards from PayAll | Shopee Referral code
Before I start, let me make clear that this is NOT a sponsored post. It is a complain post.
DBS fixed deposit updates
I have been looking around for bank Fixed Deposit promotions to help my mom put some of her rotting cash to work. As my mom is totally risk averse, this would be the "next best" capital-guaranteed alternative besides the SSB.
No more SSB for now since the
rate for SSB
went rolling downhill.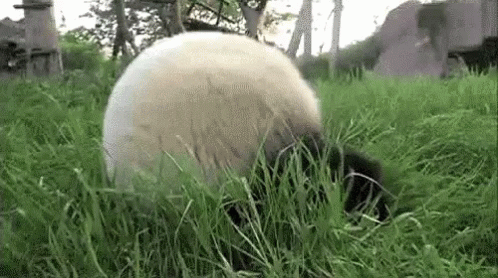 I was elated to see that
DBS
is still offering a
1.15% interest rate for its one year FD tenor
and 1.3% for 18 months tenor when other banks are offering at 1% or less. This elation ended shortly after my failed attempt to make an FD placement via DBS ibanking. Strangely, I could only select up to 11 months tenor. I thought the webpage has a bug in the drop-down or something, so I tried on the Digibank app but it was the same. Now, if you are as perplexed as me you could save yourself some time by reading on.
I rang up the DBS phoneline today to inquire. The answer I got was that for all new FD placements, customers can only put up to an 11-month tenor. The rates indicated online is only applicable to existing FD cash that rolls over upon maturity. Take note also that the amounts shown at the top row of the rates table refer to your total FD amount placed with them, not per FD set placed. *Roll-eyes*
FYI, to change maturity instruction for FD online, go to 'Requests' under the top menu bar in online banking. If you itchy finger and clicked roll-over principle amount then later cleanly forgotten about it (like me), then you will need to waste some money in order to get it out. I withdrew due to the pathetic interest rate and wasted $15 on withdrawal fee (withdrew via digibank). I tried to search through the DBS website to see if there's any clause about early withdrawal fee, only to find out that it will be dynamically determined by the system. WTF?


CIMB used to have fantastic FD rates last year but now it has plummeted to only 0.3%. Now I have to hunt for and compare other capital-guaranteed lobang or settle for the DBS FD at 10 months tenor. Also note that if the FD deposited amount totals to 50k or more, the interest rates by DBS would be drastically reduced.



Citi PayAll? No thanks
I just happened to come across Turtle Investor's post dated last year on
Using Citi PayAll To Pay Income Tax For 1.2 KrisFlyer Miles Per Dollar
. It's still relevant and I would like to do a quick calculation to see if it's worth paying the income tax with
Citi PayAll
which is currently running a 1.5 Citi Miles per dollar for Tax Payment promotion.
Upon checking, I found out that this service is only available via the mobile app and not via Citibank's website. Same as mentioned, Citi PayAll transactions have a
2% processing fee.
(Website disclaimer: Estimated. The actual fee charged may vary. Customers will be notified of the applicable fee before they decide to make a payment via Citi PayAll.)
I am a sucker for cash back and gift vouchers and I happened to have the Citi Premiermiles card, so let me use the Cold Storage Voucher redemption as an example for this calculation.
A
$20
gift voucher redemption requires
2,490 miles
. Based on 1.5 miles per dollar, we will need to pay
$1660
to earn the miles in order to redeem a voucher. And 2% of $1660 is...
$33.20
.

Well done.


We don't have to be a math genius to conclude that we need to
fork out $13.20
for the PayAll service plus the hassle of redeeming the voucher (although it's mailed to our address) .
So I shall stick with my good 'o GIRO payment.
--
To side track a little, I have been on a Shopee spree lately (partly due to Covid and partly due to their online games and coupons). I am extremely impressed that groceries ordered from S-Mart can be delivered to my door step the very next day with no delivery fee. Now this deserves a genuine clap!
If you are not yet using Shopee, you could use my referral code
BEZFR222
to sign up for
$10 off
your first order on Shopee (not limited to S-Mart of course). :)
***
Like what you read? View my other posts here
or support by clicking the ads.