Dream
When will a dream come true?
Is it only upon a blue moon
as I wait by the shade of the night hue
Praying that the time comes soon
When will a dream come true?
Is it the time when I finally wake
To a world of chaos
and it has no sense to make
When will a dream come true?
Is it a thing too much to ask for
Or am I just a gullible fool
Till the time I dream no more
From an original piece I have posted back in year 2003 on Deviantart.
When I don't have too much mental capacity to trade or do anything else, I would now find solace and calm of mind in art creation. It's a passion which I have stopped pursuing after graduation and recently reignited.
Given limited time in each phase of our life, we tend to give up on something of initial interest as we pursue what seems most important at the moment. When we finally achieved, sometimes, we may doubt ourselves on how meaningful is that eg. a promotion.
It's perhaps time for me to take a pause again.
To arts.
Good art to me is a reflection of reality that can evoke emotions via the artist's work of imagination. Art a form of expression of our inner desires as we seek perfections in a world of imperfections.
I am especially impressed by this artist Yuumei. View her mind-blowing artworks on Deviantart -
https://www.deviantart.com/yuumei/art/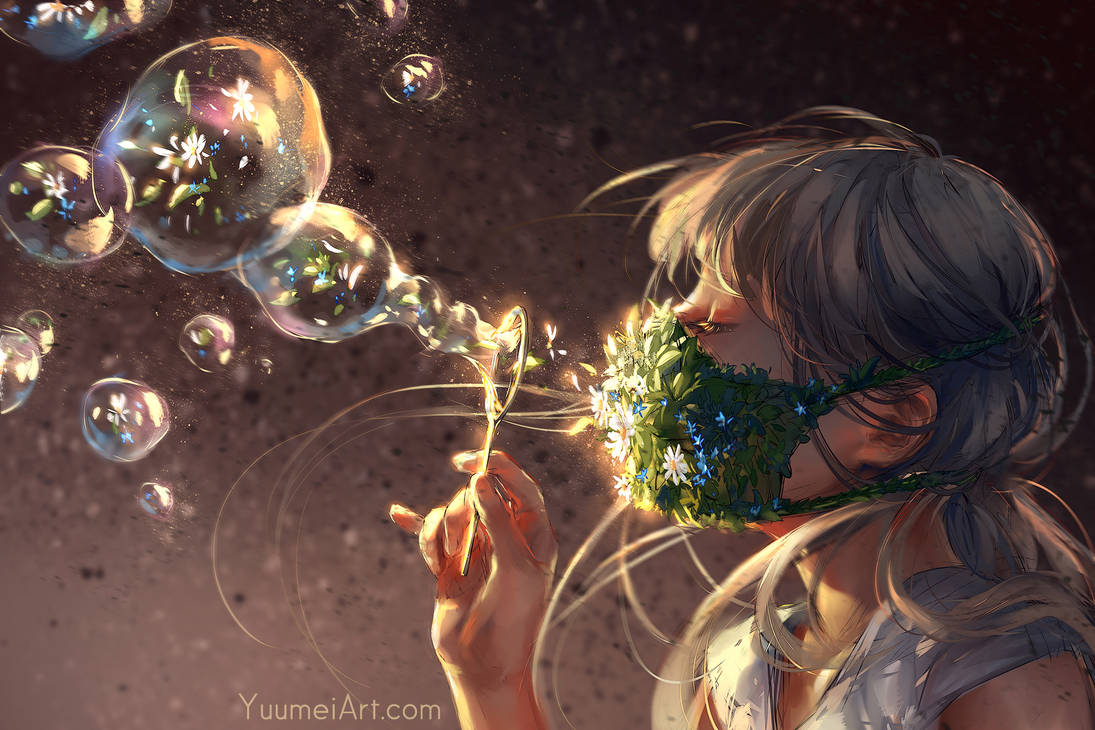 Thumbnails of Yuumei's artwork
She's one of the rare artists who advocated "do good" and highlighted environmental issues through her beautiful digital paintings. There's so much meaning packed into her art work and it's simply mind-blowing looking at the details of each one.

Have you found anybody that inspired you lately?
Many times I look at people I admire and say to myself "Wow, I want to be able to do that!" but the next moment I start making excuses on why I can't.
Regardless of what we are most passionate about, when we can tie our work to the notion of "doing good", and it uplifts us spiritually, that should be more fulfilling than monetary gains.
However, I have started to realize passion is only possible when you are your own boss - when you don't have to pander to the standard of your boss but to your clients who appreciate your work for what it is.


We need to be our own boss at some point of time in life. Don't we?
Like what you read? Follow me on Facebook or Twitter for updates and news that I dig.
Check out my referrals for fantastic sign up bonuses on SAXO, Moomoo, Gemini, Celsius, Blockfi and more.
Thanks for reading!