Stay-at-home long weekend... to shop
Who says 宅女 don't go shopping? From the rise of ebay, blog shops to Alibaba, we could practically find anything we want online and have it delivered to our house - at times at a better price.
Qoo10 is having some cool deals of cart coupon offer
here
.
$3 off $20 min purchase, $10 off $50 and $30 off $200.
I usually shop for clothings, PC and handphone accessories. Because of these great deals, I decided to get something more adventurous - a robot vacuum cleaner. For only
$82
after the coupon discount
! :)
My mom doesn't like to clean the floor, neither do I. So we can't wait to try out this cute machine. I shall write a review when I get hold of it next week.
Review 9/10/16:
Just slightly bigger than the size of my dinner plate, this little gadget is relatively quiet and simple to use. So far it has functioned quite well as a robot dust sucker, average 3 sessions before 1 charge. Good for people who are lazy to use the broom or lug a bulky vacuum cleaner around the house.
The flip side is it tends to be 'trapped' if it goes under a table or to area less than a meter square so I have got to manually bring it out. There is no mopping function and has no path memory unlike some high-end robot vacuum cleaners. Bin is easy to clean out. Instruction manual is in both English and Chinese. :)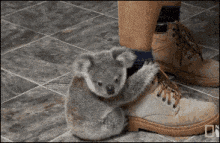 --
Maybank credit card is now having $10 rebate off first purchase on
Shopback
for new sign-ups till 31 December. I accidentally went to sign up on the regular page instead of on
www.shopback.com.sg/maybank
, and realised there's no way to delete that Shopback (email) account anymore. I shall just let that first account stay inactive till auto-termination. Ugh... gotta sign up using another email address.
Oh no, my online accounts for shopping are getting more than my fingers could count.
Are you a online shopaholic too?
***